Twice Meek Mill has gifted Nicki Minaj big rings that the Internet took for engagement rings.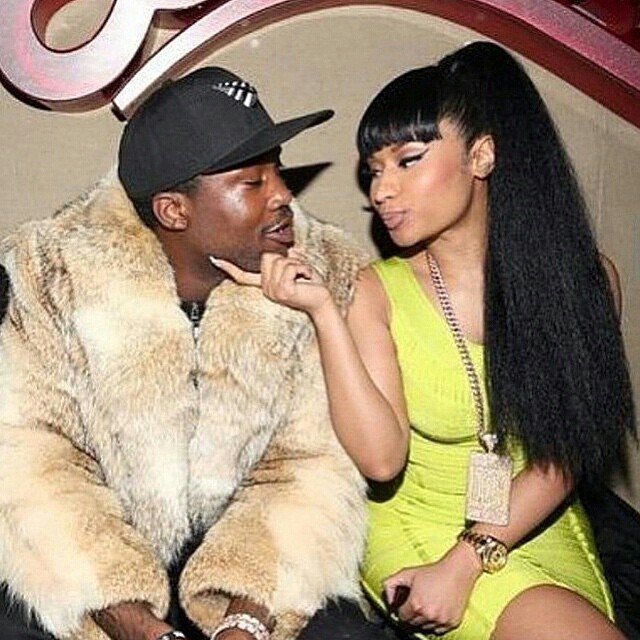 Twice the Internet was wrong.
Nicki addressed this and more during an interview with Ellen DeGeneres which will air today.
"That's not my engagement ring, though. I got two rings from a boy who likes me," Minaj said when Ellen asked her about the rock on her finger. "[Meek] said that that's my second ring and that if I get a third ring that that would be the engagement ring … I used to say, 'I'm not in a relationship,' even though I was in a 12-year relationship. Now I feel like just going back to that and saying, 'You know what? I'm single."
So what's going on with her and Meek?
"You just have to do you and make yourself happy and forget about trying to get everyone's approval. It's better just to keep those things sacred. So, now, I don't really care to say 'I'm in a relationship' or 'I'm engaged' or whatever … There's a boy that likes me. That's all.

[Meek] and I are just two souls right now passing through the universe, and I don't know what's going to happen. I just have learned over the years to just let things be and come and go as they are going to come and go."

Update: Nicki didn't like the blogs quoting her on being single.

She doesn't address where