Chris Brown New Album 2019: Indigo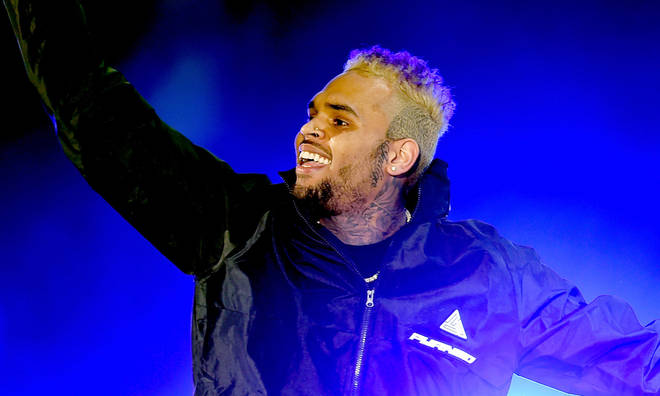 Chris Brown is releasing a project in 2019. His first musical endeavour since 2017's 'Heartbreak On A Full Moon' album, the 'Undecided' singer is set to drop a load of new fire next year.
According to Breezy, his ninth studio album will be titled 'Indigo' and will be released in June 2019. Fans can look forward to a whole host of new songs following in the footsteps of 'Privacy', 'Questions', 'Party' and more.
You ready? Here's what we know about Chris Brown's new album.
When will it be released?
In May 2019, Chris confirmed that his ninth album 'Indigo' will be dropping on Friday 21st June.
During his 30th birthday party, Breezy announced, "I'm just letting y'all know this sh*t coming out June 21."
However, the singer has also admitted that possible delays mean that the album could land a week later, on 28th June.
In April 2019, Chris Brown revealed that his new album 'Indigo' will drop in June of the same year.
"ATTENTION….ALBUM COMING IN JUNE. #indigoseason," he wrote on his Instagram stories after announcing his joint summer tour with Nicki Minaj.
Breezy has revealed that the project will drop "after the holidays", meaning 2019 is going to be the year of new music form Chris Brown."No cap… This music I got cooking in the oven!!!! After the holidays we getting right to it!" wrote Breezy"I promise…never been one to brag, but I'm pushing myself harder and harder to make sure you feel it and it helps you internally," he wrote, before ending the post with the word "Indigo."

What is it called?

According to Breezy, the new album will be called 'Indigo'.

The 'With You' singer took to Instagram to tease the upcoming project. If it arrives in album form – rather than a mixtape or an EP – it will be his ninth.

His previous efforts including 'Heartbreak On A Full Moon', 'Royalty', 'X', 'F.A.M.E.', 'Fortune' and more all produced some massive hits, so this one is sure to be just as jam-packed.

What does the artwork look like?

On 15th May, Chris Brown revealed the album artwork for 'Indigo.'

The cover art, which was designed by Saturno, features a purple-haired Brown surrounded by red aliens, spaceships and monsters.

The back, designed by Jeff Cole, see Brown's body floating above a giant pyramid.
Who is featured on it?

In May 2019, Breezy posted the featured artists that are expected to appear on 'Indigo'. They are as follows:

– G Eazy

– Nicki Minaj

– Tory Lanez

– Tyga

– Tank

– HER

– Sage The Gemini

– Justin Bieber

– Lil Jon

– Juvenile

– Juicy J

– Drake

– Lil Wayne

– Joyner Lucas

– Gunna

How many songs are on it?

No tracklist has been announced yet.

Brown's last album 'Heartbreak On A Full Moon', boasted a whopping 45 tracks, so will he follow suit and drop another super long album?